Southborough Allotment Holders Association members are by no means expects but we do try to help each other where we can. We also like to chat to each other to either find out about a specific problem or perhaps to advise on a problem, and we like to share and discuss our views. Because of this we thought it might help if we put our thoughts down on this website and this may help one or two of you with a problem you are having. You may have found an even better way to overcome a problem and want us to share your views with others, and if so please get in touch. The diseases are listed alphabetically for your convenience.
Potato Blight.
This will often appear as either greyish brown spots on the leaves or patches on the stems. It is a wind born virus so it pays to check other plots around you as well as checking your own. The virus will also attack tomatoes as well as potatoes and can destroy a crop in just 10 days. Warm wet weather in late summer gives the ideal humid condition for it to spread.
Late blight is particularly prevalent during warm humid weather and can be especially problematic in late summer during wet weather. In the UK, tomato and potato blight may occur as early as June in the south. This disease is most damaging to outdoor crops, but can also affect greenhouse crops of tomatoes if conditions are humid.
Prevention.
If you have blight it can remain it old tubers left in the ground, or perhaps those thrown on the compost heap, so make sure you remove any old tuber and remove and if possible burn any infected foliage. Do not leave it to rot down as it will be blown onto adjoining plots. If you have a bad problem then you may want to try disease resistant strains.

---
Powered by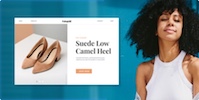 Create your own unique website with customizable templates.