SOUTHBOROUGH
ALLOTMENTS
Yew Tree Road and the Ridgeway Allotment Plots
The Southborough Allotment Holders Association was formed in 2012 to promote the knowledge of plot holders on the growing of fruit, vegetables and flowers. The allotment holders have meetings during the year, plant swaps, a flower show, an annual dinner and generally get together to enjoy our hobby. With the support of the Southborough Town Council the Southborough Allotment Holders have been able to enjoy their hobby with the paths, fences and hedges maintained around the allotments by the Southborough Grounds Department. The Southborough allotment holders realise that they may not know all there is to know about growing all the vegetables, fruit and flowers that there are, but are always willing to share their knowledge with each other and other residents of Southborough, so that the combined knowledge is gradually expanded.
We wish everyone good luck through the growing year and hope all your efforts are rewarded.
Powered by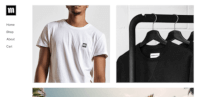 Create your own unique website with customizable templates.